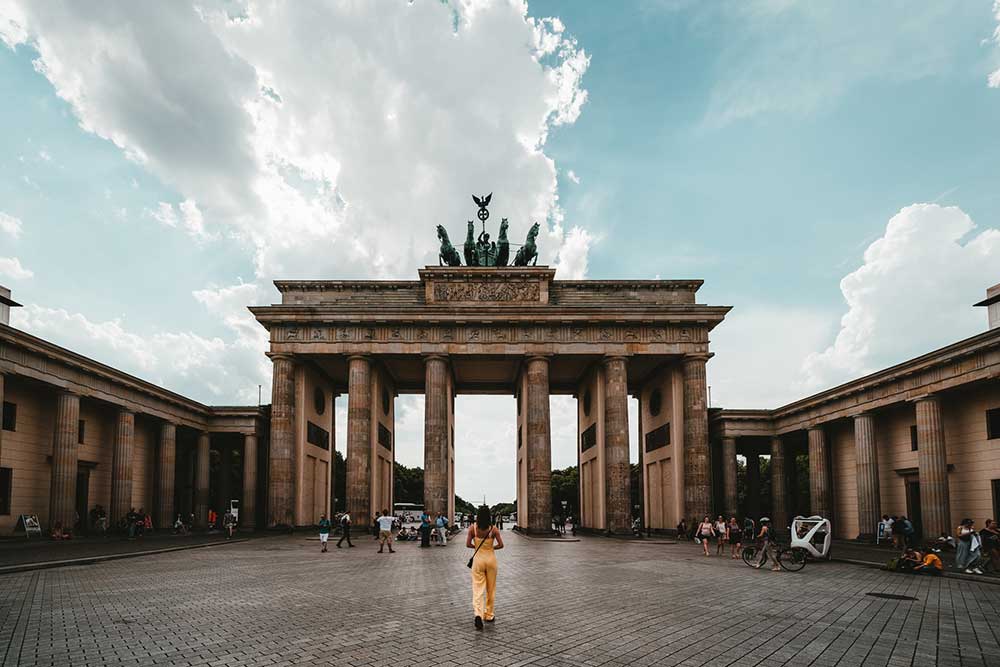 Berlin is a diverse city with many different cultures and cuisines. There are also plenty of vegan options available for visitors who want to try something new on their trip. 
In this guide, you'll learn about some of the best vegan restaurants in Berlin to help you make the most of your trip there as a vegan!
The Avocado Show
The Avocado Show is a vegan restaurant located at Schönhauser Allee 1 in Berlin. Their menu consists of healthy and not-so-healthy options, desserts, and drinks. The atmosphere is relaxed, and outdoor seating is available during warmer months. They offer free WiFi to all customers!
The Avocado Show has many items on the menu that are vegan or can be made vegan (such as sandwiches), but some things may contain honey or other animal products such as milk/dairy, eggs/eggs whites/egg yolks, etc. so please make sure to check out their website before going there!
A few recommendations:
The 'Avo Bagel' sandwich with tofu cream cheese & mushrooms – $13.50

The 'Yam & Hen' salad with cashew cheese dressing – $12
The Bowl
The Bowl is a vegan restaurant with locations in Berlin and New York. It's located in Prenzlauer Berg, a district known for its beautiful brick buildings, parks, and independent shops. 
The Bowl serves breakfast, lunch, and dinner: the perfect place to go if you want to try something different!
It's also worth noting that this restaurant chain was featured on Anthony Bourdain's show "Parts Unknown" because of its delicious vegan food. If you're looking to find somewhere new while traveling through Germany but still want something familiarly American (like me), then The Bowl is just what you're looking for!
Bouillon
Location:

The location of Bouillon, a vegan restaurant and coffee shop in Berlin, is not hard to find. It is located on the corner of Torstraße and Tauentzienstraße in the district of Charlottenburg and can be reached by public transportation or car.

Menu:

The menu at Bouillon includes dishes like pumpkin soup, different types of salads (like their famous Caesar salad), pizza with homemade vegan cheese or tempeh, and burgers with seitan and sweet potato fries. There are also daily specials depending on what ingredients they have available.

What to order:

You should try their Caesar salad! It comes with homemade vegan parmesan cheese instead of regular Parmigiano Reggiano or pecorino romano, making it even more impressive than usual. 
We also liked the pizzas, which come in two sizes – small for €12 (about $14) or large for €18 (about $20). 
If you don't want pizza, try one of their soups, absolutely delicious pumpkin soup! Please make sure you try something from their dessert menu, too, because it's so good!! 
I highly recommend getting an almond milk latte afterward because it tastes fantastic when combined with any food item ordered off this menu.
Headfirst
Headfirst is a 100% plant-based restaurant that serves breakfast and lunch. They have a small menu, but it is trendy. The menu consists of items like vegan cheese, vegan meats, and vegan desserts.
Mogg & Melzer
Mogg & Melzer is a vegan restaurant located in Neukölln. It's casual, friendly, and serves up some of the best brunches in Berlin. 
They have an all-day menu that includes everything from morning coffee to fresh juices to a well-curated selection of wines and beers. 
Their menu changes frequently but always features seasonal dishes using local produce from their local suppliers.
Mogg & Melzer is well-known for its amazing cakes and desserts like carrot cake with cream cheese frosting.
Chipps
This Berlin vegan restaurant is located in the hip district of Kreuzberg, right near the canal. It serves a mix of international and German cuisine, focusing on Mediterranean fare. The menu includes risotto balls, hummus platters, falafel burgers, and currywurst (veganized).
Chipps is open daily from 11 a.m.-11 p.m.; reservations accepted for groups of six or more; open late on Friday and Saturday nights; cash only. 
Kopps
Kopps is a vegan chain with several locations throughout Berlin. It's a great place to go if you're looking for an all-you-can-eat buffet of international foods, including raw dishes and desserts.
Lucky Leek
Located in the Schöneberg district, Lucky Leek is a vegan restaurant focusing on seasonal, organic, and local produce. They're open seven days a week from 11:30 a.m. until 10 p.m., serving breakfast, lunch, and dinner.
The menu includes dishes like vegan burgers, hot dogs, salads, and soups, which can be served on their own or as part of one of their three-course set menus (vegan cheese can be added to anything). 
There's also an impressive range of toasties with fillings such as avocado hummus or smoked tofu marinated in soy sauce.
The atmosphere is relaxed, but the food is hearty enough for those who prefer more substantial fare than salad alone. Kids are welcome too!
Sage Vegan Bistro
Sage Vegan Bistro is located in the heart of Mitte, making it an ideal spot when you're out and about in this energetic part of town. The menu features a wide range of dishes worldwide, including Indian curries, Mexican tacos, and burgers.
The chef is well-known within Berlin's vegan community for his unique cooking style, which combines classic European flavors with international spices and ingredients. He also hosts regular events at his restaurant—you can find out what's going on by checking out their Facebook page here!
If you're looking for somewhere casual to enjoy some delicious food with friends or family members, then Sage Vegan Bistro might be just what you need!
Learn how to make the most of your trip to Berlin as a vegan
If you're looking for a vegan-friendly city, look no further than Berlin! This city is filled with vegan options in every form and shape. You can eat at restaurants, street food vendors, or bakeries. We'll go over some of the best places to make your trip as fun as possible.
Conclusion
Berlin is such a great place to be vegan! The city has many food and entertainment options, making it the perfect destination for any plant-based traveler. Whether you're looking for a quick snack or an all-day adventure, there are plenty of ways to have fun in Berlin as a vegan.